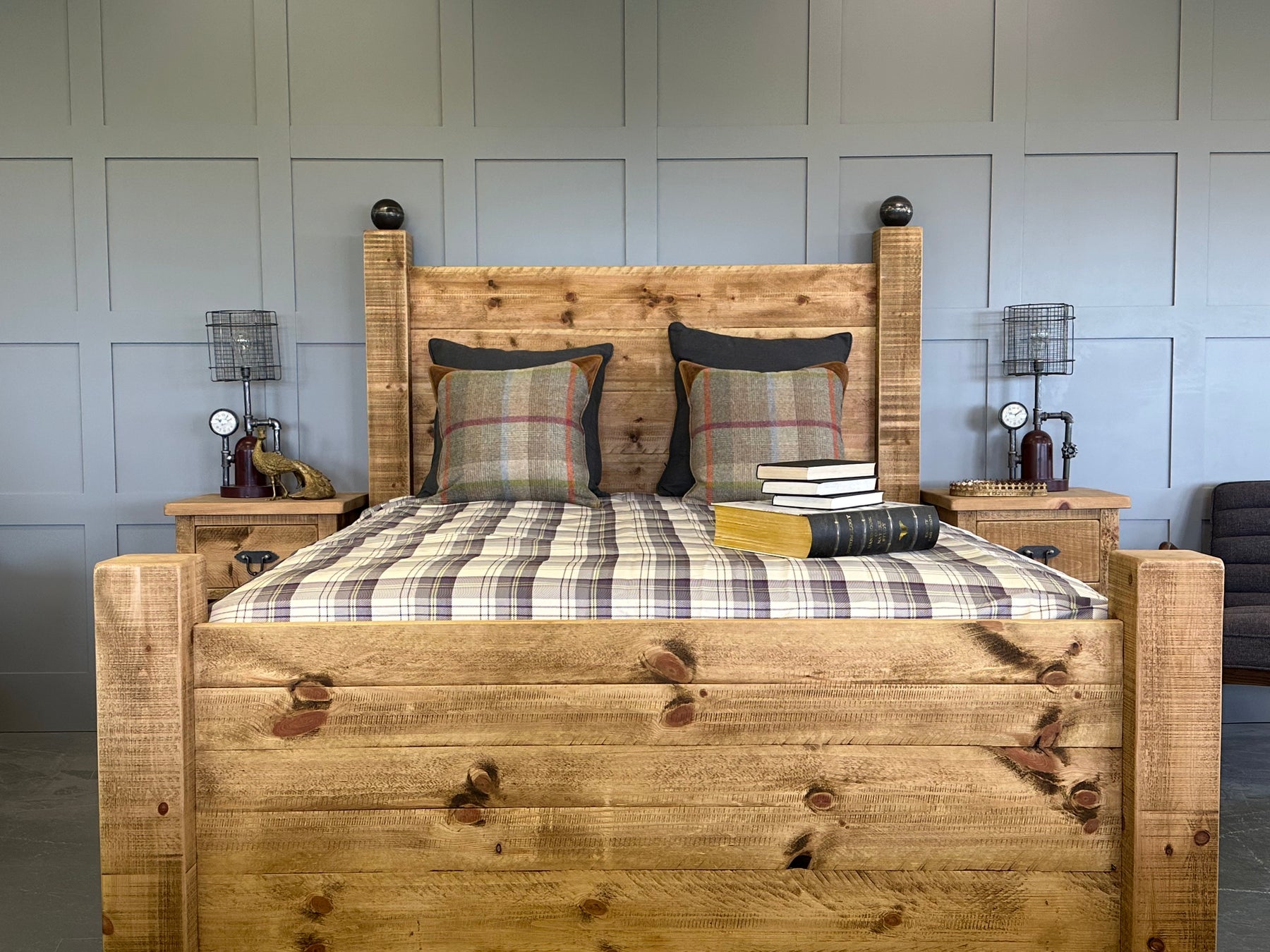 Create the Perfect Bedtime Routine for Cozy September Nights
As September rolls in, we say goodbye to the warm summer nights and get ready to embrace the cool, crisp air of Autumn. It's the perfect time to revamp your bedtime routine and rekindle your love for your bed. Focus on creating a cozy ambiance in your bedroom, choosing the right mattress for a great night's sleep, and ensuring that you wind down from the stresses of the day.
Try to make your bedroom an oasis of tranquility, start by decluttering the space and incorporating soothing colours. Soft, earthy tones like warm browns, calming greys, or deep greens can evoke a sense of relaxation. Consider adding cozy elements such as plush blankets, fluffy pillows, and ambient lighting to create a haven of comfort. 
A good night's sleep begins with a supportive and comfortable mattress. Take the time to research and invest in a mattress that suits your needs because finding the perfect fit will make all the difference in your sleep quality. We suggest a pocket sprung mattress for a supportive mattress which suits most body types and can be be flipped and turned regularly to prolong the life of your mattress and maintain the quality of support. Personal preference of style, design and budget will of course dictate your choice of bed, but especially focus on the quality of the mattress. You and your mattress need to be in perfect harmony for a great nights sleep!
September slumbers are calling you, so get ready for Autumn nights by creating the bedroom you always dreamed of!