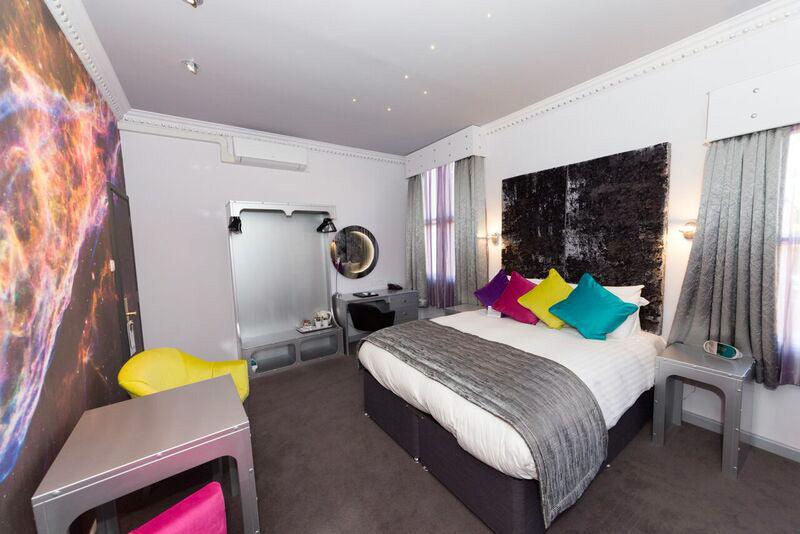 KUBEK FURNITURE IS 'OUT OF THIS WORLD'!
Posted on  by Kubek Furniture
Recently, we worked closely with the Belmont Hotel in Leicester, to produce bedroom furniture for two of their family bedrooms.
Our work saw us make our signature Cannonball bed, bunkbed, a dresser, a chair and sidetable. These were made in our Authentic Waxed range and was placed in their 'Richard III' room, as the rustic style worked perfectly with their medieval theme.
Secondly, we created furniture to kit out their 'Space' room. After making a bunkbed, coat rack and various side tables, the pieces were finished in a glossed silver paint, providing the perfect look for a modern and excellent room.
We are proud to feature our furniture in such a well-regarded hotel from Leicester and we hope that should you stay here, you get to sample one of our beds- you won't be disappointed!
http://www.belmonthotel.co.uk/stay/family-rooms