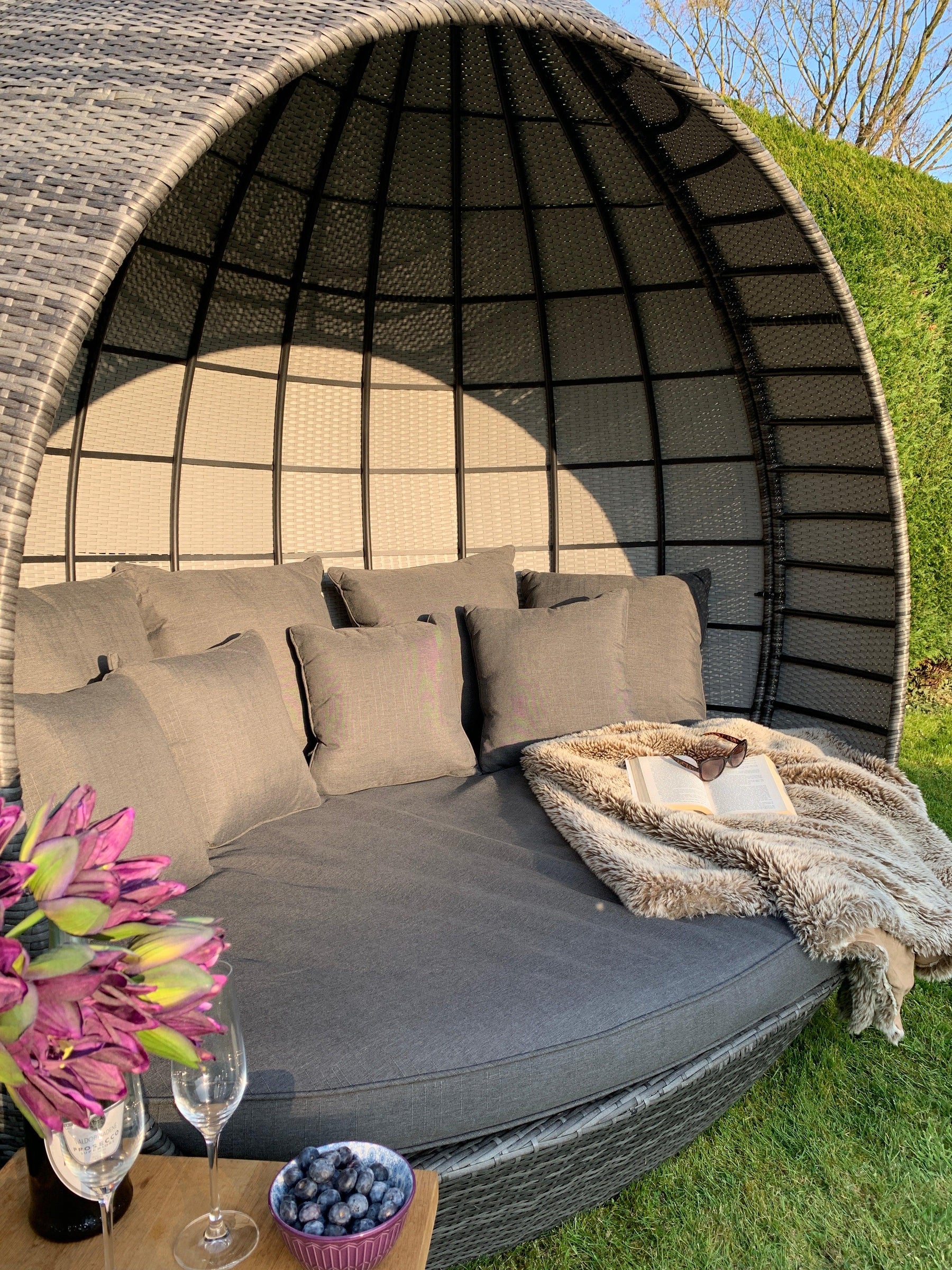 Kubek's Pearl Daybed - your Happy Place!
Our Pearl Daybed is still a winner with our customers!
We have been delivering and setting up our Pearl Daybeds for our lovely customers all over the U.K since 2018. We find ourselves all over the U.K from Glasgow to Torquay and have regular deliveries to areas such as Essex, London, Kent, Bournemouth, Southampton, Worthing, Hastings, Reading. Deliveries on our home turf of Leicestershire and the Midlands keeps us busy as well as Nottinghamshire and Lincolnshire.
We enjoy liaising with customers through the ordering process, giving best advice with our many years of experience with this fantastic product. We offer a unique delivery service, a personalised delivery which includes FREE Assembly as we are experts at setting up the Daybeds in situ! Some can be challenging with access and restrictions but as long as we know this in advance then we can do it. Our positivity ensures our customers are soon relaxing on their Daybed, drink in hand.
Let's face it, everyone needs a happy place right now, somewhere to feel the heat in your bones, sunbathe, snooze in the shade, stare at clear blue skies, listen to the birds, sip your favourite chilled drinks, enjoy some Scooby Snacks, read that book, snuggle with your pooch, WFH, watch Netflix or just BE!
Our Pearl Daybed has something for everyone, we could go on and on, the list is endless so 'don't miss out', join the Pearl Daybed revolution!
So as July approaches, why buy from Kubek?
- we have stock in our own warehouse ready for delivery asap
- we are the cheapest in the UK for this unique Daybed
- FREE Assembly and FREE Delivery
- experienced team, best advise and personal service from Kubek!
We are very pleased with our customer reviews and will keep striving to offer a personal service and a fantastic customer journey for our customers.
The last stock of Pearl Daybeds are ready for delivery now, so we expect a busy July! BUY NOW!
The future is bright and sunny so join our Kubek Family this Summer and beyond!
Lots of love to all
The Kubek Team xx