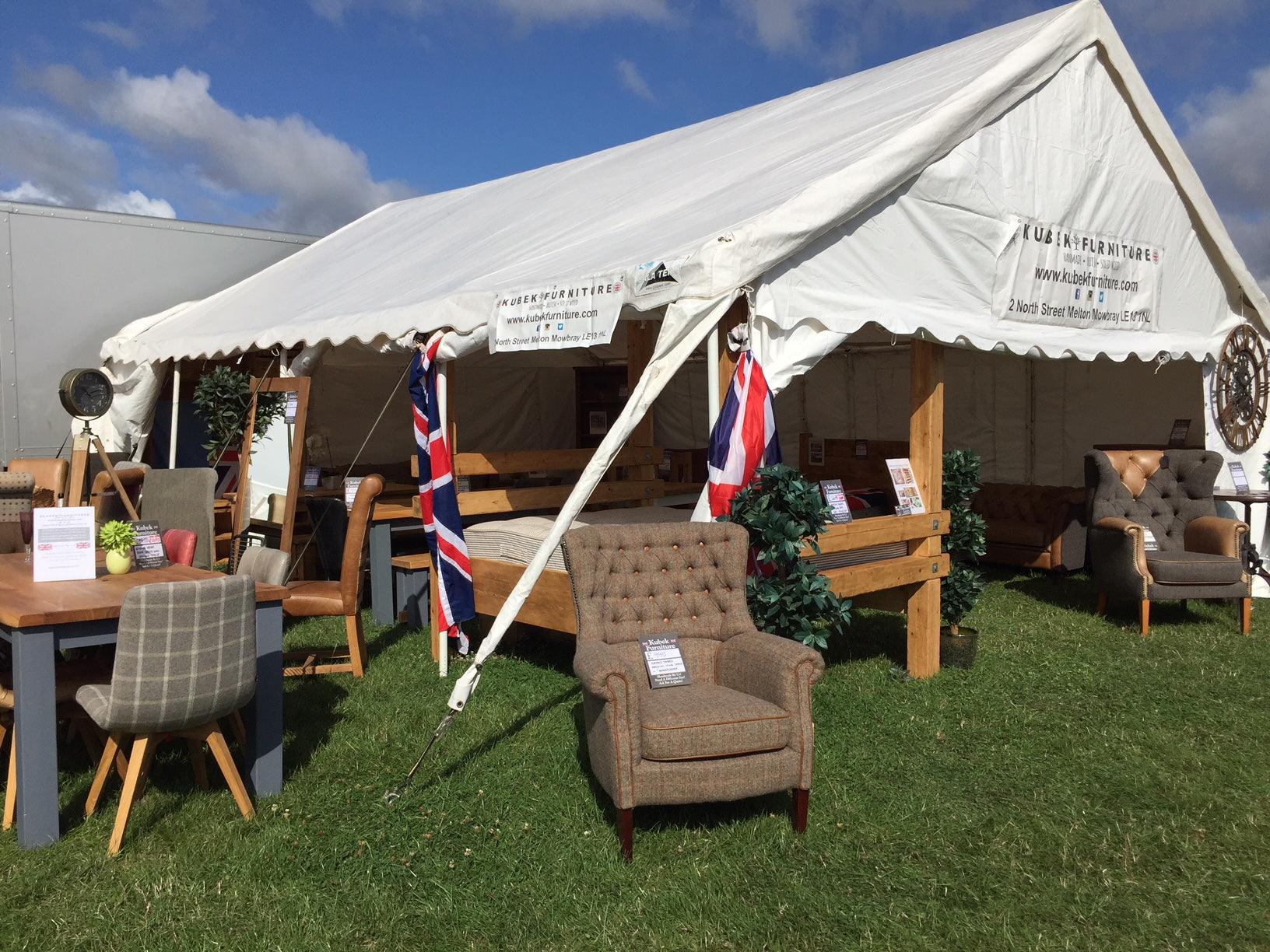 Leicestershire County Show 2018
Kubek Furniture spent the weekend of the 25th and 26th August trading from a marquee at The Leicestershire County show which is a 2 day annual event, organised by the Leicestershire Agricultural Society. The event celebrates rural life with livestock and equine classes and a wide range of family entertainment.
We had a mixed weekend of weather with bursts of warm sunshine on Saturday 25th which brought the crowds out in force. We got to meet lots of lovely people who were impressed with our furniture and we took an abundance of orders. Bestsellers at this show was our 2000mm Octagonal Dining Table, Country Rollback Dining Chairs in Harris Tweeds, our Handmade Living Edge 2100mm Dining Table with metal frame, our 'Bootroom' Coat Hooks and storage and our Harris Tweed Sofas and Wing Chairs were the winners!!
Unfortunately the Great British weather was true to form and on Sunday 26th it was a complete wash-out! Everyone had to pack up early and so to avoid any damage to our wood furniture and upholstery, we too had to admit defeat and head for home.
All of the 'Events Team' and other traders we met were all so friendly and helpful so we look forward to working with them again at the 2019 show.