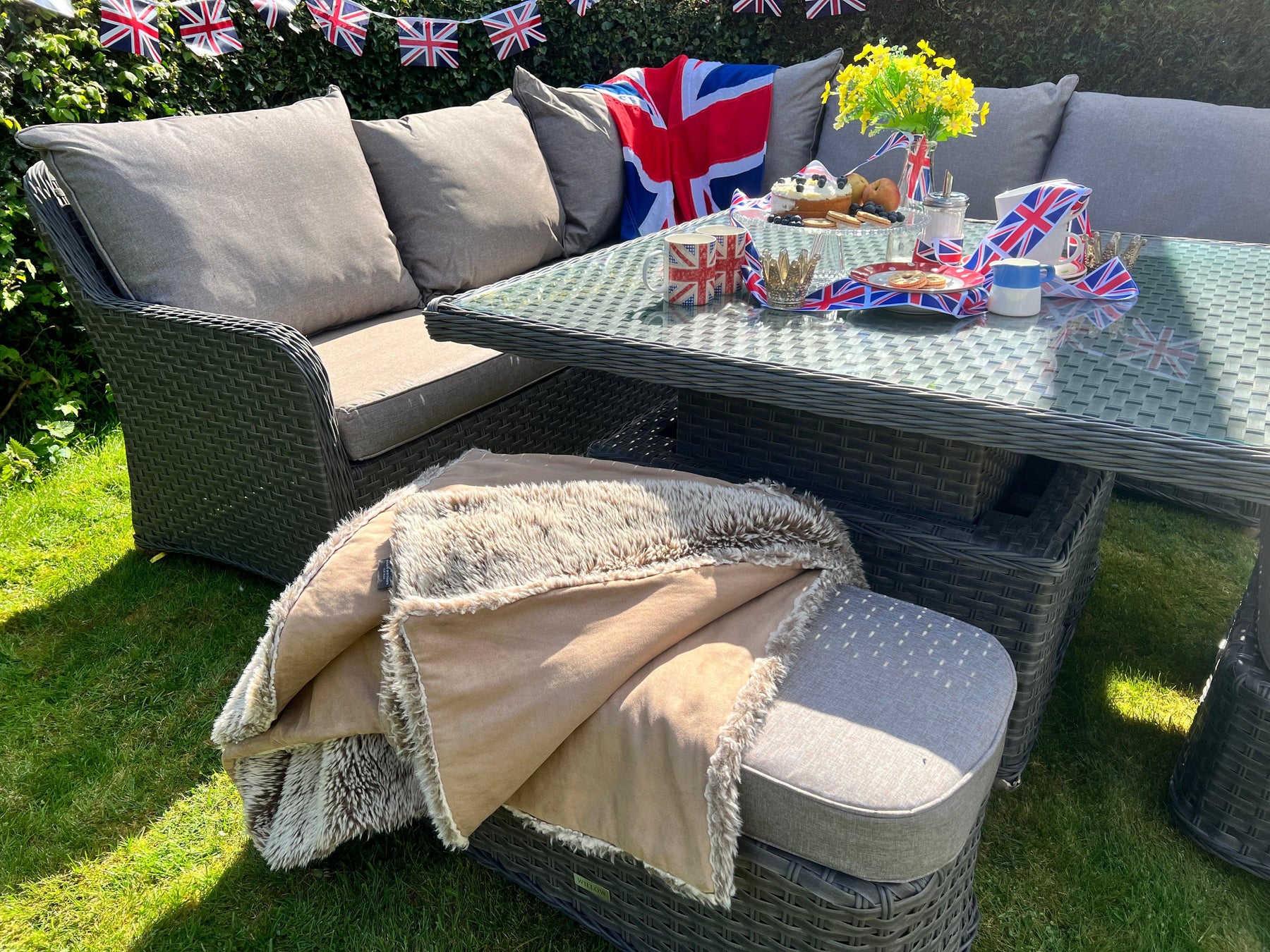 Parties, Picnics and Platinum Jubilees!
We needed an excuse for a party this Summer and Her Majesty as answered.
We are blessed with her Platinum Jubilee in early June and even if you are not a Royalists, I'm sure we are ready for some much needed 'get togethers', any excuse to eat, drink and be very, very merry! She's even granted us an extra long Bank Holiday weekend, courtesy of Queen Madge, cheers your Majesty!
We have just the gem for you, our Pearl Daybed will take centre stage at your Jubilee Party, it's a must for everyone's right Royal get together, I can see Grandma in there now, dressed in her best frock, tiara and giving the royal wave! Get her a cup of tea, she's gasping!
We have lot's of Garden Sets, all different types, fire pits, ice buckets, sets with adjustable tables for coffee in the morning and Summer dining in the evening! We also have lots of offers on other Daybeds too, Sunbeds, Comfy Sofa sets and much, much more, too many to mention here!
The clock is ticking ( Thurs 2nd June - Sun 5th June ) so let's make this a Jubilee to remember!