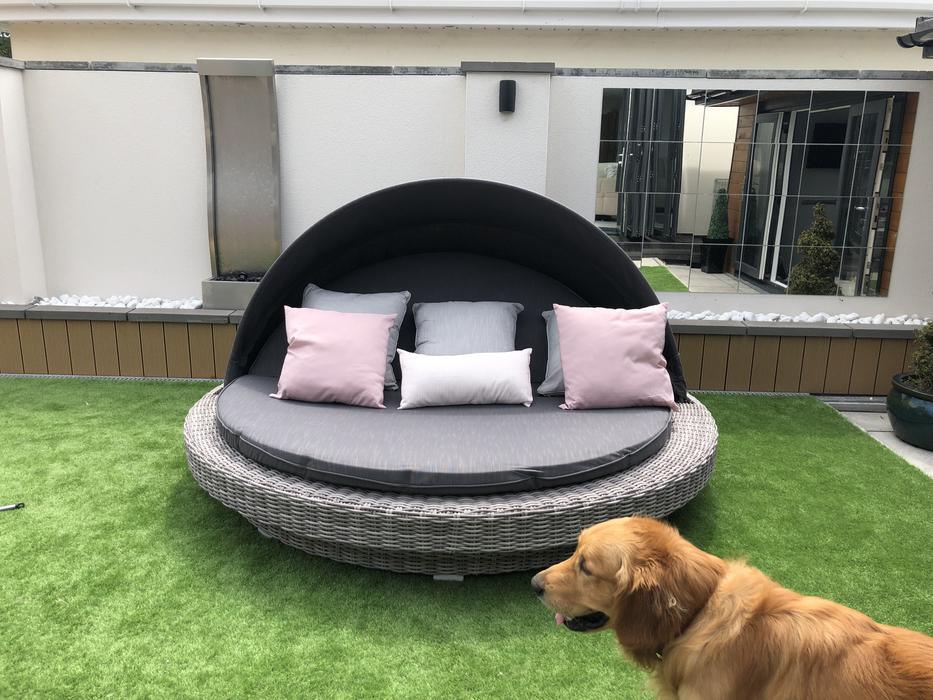 Kubek presents The Madison and Pearl Daybeds - Pure Luxury!
You know when you go abroad on holiday and your hotel has a Spa that offers massages and treatments, there are numerous pools, poolside bars and when you feel like an afternoon nap there is one of those gorgeous inviting Daybeds.
We just love them! Why not create that amazing feeling in your own outside space? Somewhere you can relax with a drink, perhaps read a book ( if you are anything like me, I seem to only get the chance on hols ). Wouldn't it be great to have that lovely relaxing space to take time out away from the daily stress, switch off your phone and imagine you are far away in some remote tropical island. Ok perhaps that's stretching it a bit too far but you get the idea, we just want one and why not.
We have a few Daybeds that might just do the job fantastically.
Choose your space, on the decking, on the lawn, near the hot tub or at the bottom of the garden, the choice is yours!
Choose from our Pearl, Madison or Constance Daybed for pure luxury!
Yes you deserve it!